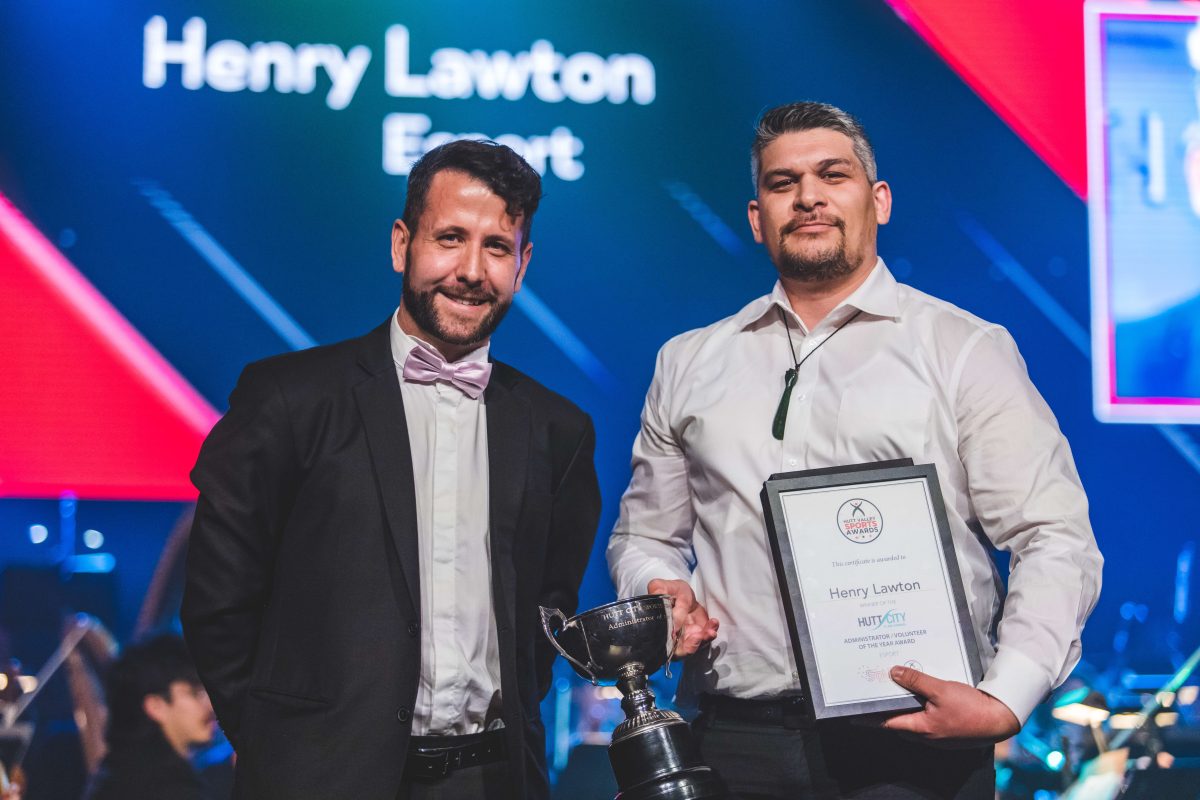 VICTORY UP HONOURED WITH ADMINISTRATOR OF THE YEAR AWARD AT THE DISTINGUISHED HUTT VALLEY SPORTS AWARDS
Victory Up, a respected esports organisation situated in Wainuiomata, Wellington, is delighted to announce that its General Manager, Henry Lawton, has received the coveted Administrator/Volunteer of the Year award at the distinguished Hutt Valley Sports Awards. This significant accolade not only recognises Mr. Lawton's extraordinary commitment but also marks a historical moment for esports as it earns recognition at a well-known awards event for the first time.
The Hutt Valley Sports Awards is an annual ceremony that pays tribute to sporting excellence across the region, acknowledging those individuals and teams that have shone in diverse sports categories. The Administrator/Volunteer of the Year award is granted to those who have made substantial contributions to their sports organisation's administrative and volunteer initiatives.
Henry Lawton, serving as General Manager, has been a key catalyst behind the growth and success of Victory Up. His unwavering dedication, strategic vision, and steadfast commitment have not only lifted Victory Up to new heights but also contributed to the appreciation of esports within the wider sports community.
Under Mr. Lawton's astute leadership, Victory Up has witnessed a series of notable accomplishments, including the steady expansion of the High School Esports League (HSESL). Over the past three years, this nationwide competition has enabled Victory Up to successfully engage with over 4,000 students across more than 130 schools, demonstrating the organisation's commitment to fostering opportunities for students to compete, connect, and enhance their skills within the esports arena.
Moreover, Victory Up has displayed a strong commitment towards education, recognising the educational benefits and opportunities presented by esports. Through strategic collaborations with schools and educators, Victory Up has integrated esports into the academic curriculum, encouraging teamwork, communication, and critical thinking skills among students. This effort to harmonise esports and education underscores Victory Up's dedication to promoting growth and development in New Zealand.
Upon receiving the award, Henry Lawton expressed his heartfelt gratitude, stating, "I am truly honoured and thankful to be acknowledged as the Administrator/Volunteer of the Year at the Hutt Valley Sports Awards. This award validates not only my personal commitment but also the relentless efforts of the Victory Up team in promoting esports and creating opportunities for gamers to excel. My sincere thanks to the Hutt Valley Sports Awards committee and the broader esports community for their continued support."
Other commendable nominees in the Administrator/Volunteer of the Year category included Wendy Tukapua for her work in Touch Rugby and Claire McLay for her accomplishments in Equestrian. The recognition of Victory Up and Henry Lawton's contributions at the Hutt Valley Sports Awards highlights the growing prominence of esports within the sports field, attributing to the efforts and successes of individuals and organisations that have championed its growth and success.
As Victory Up continues its forward march in the esports community, it remains committed to providing a supportive and inclusive platform for gamers, endorsing esports as a legitimate and burgeoning sporting pursuit in New Zealand.

We'd also like to express our gratitude to the talented Brady Dyer for his outstanding work in capturing these precious moments. You can discover more of his remarkable photography at https://www.bradydyer.com/.

We extend our heartfelt appreciation to the Hutt Valley Sports Awards and their committee for acknowledging the growth and importance of esports in the broader sporting landscape. We invite our followers to explore more about these awards and their contribution to sports at https://www.facebook.com/huttvalleysportsawards.